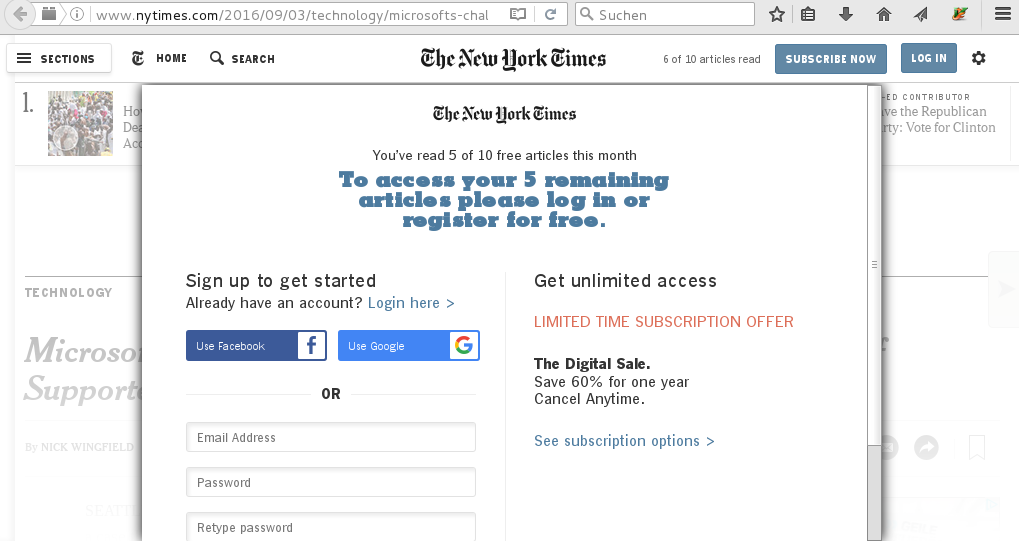 Publishers, please let me pay you – anonymously!
There is an article by Richard Stallman in The Guardian about ad-blocking, surveillance, targeted ads and anonymous payment for content. The article summarizes some thoughts I had for a long time and is highly recommended. A new anonymous yet taxable payment method called GNU Taler is expected to be available to the general public in 2016. I am definitely willing to pay for content if it doesn't restrict my freedom and privacy.
---
If you have any questions, suggestions, thoughts and comments please feel free to email me.
---
License of this blog post:

This work is licensed under a Creative Commons Attribution-ShareAlike 4.0 International License.
---