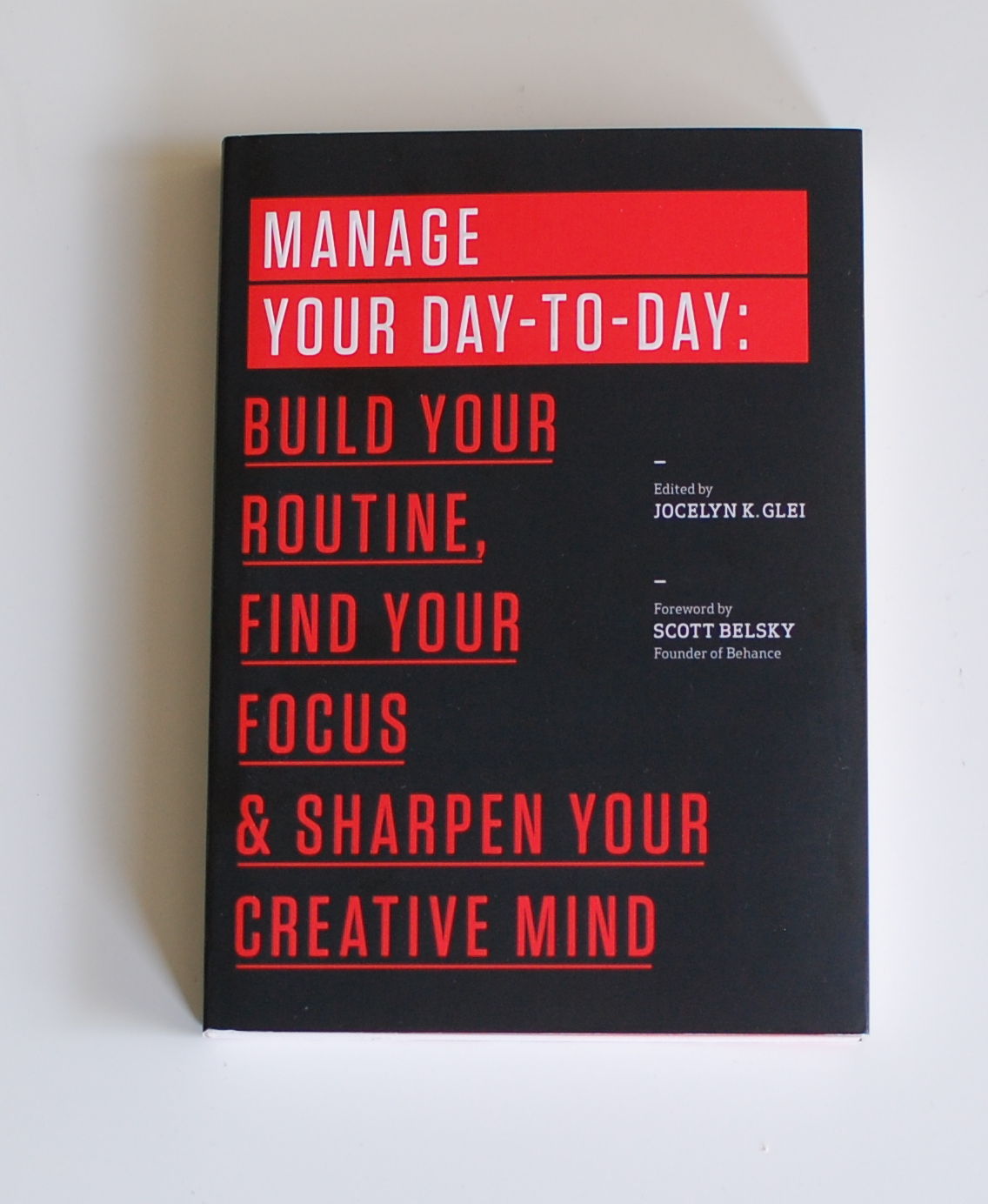 Insights and thoughts of 20 creative people how to organise your days and keep distractions at bay. This book is really good and highly recommended.
There are a foreword, a coda and four main chapters:
Building a rock-solid routine
Finding focus in a distracted world
Taming your tools
Sharpening your creative mind
Every chapter consists of five sections about five pages long each written by a different author. Every chapter starts with a nice red double page.
For example this is the beginning of chapter two: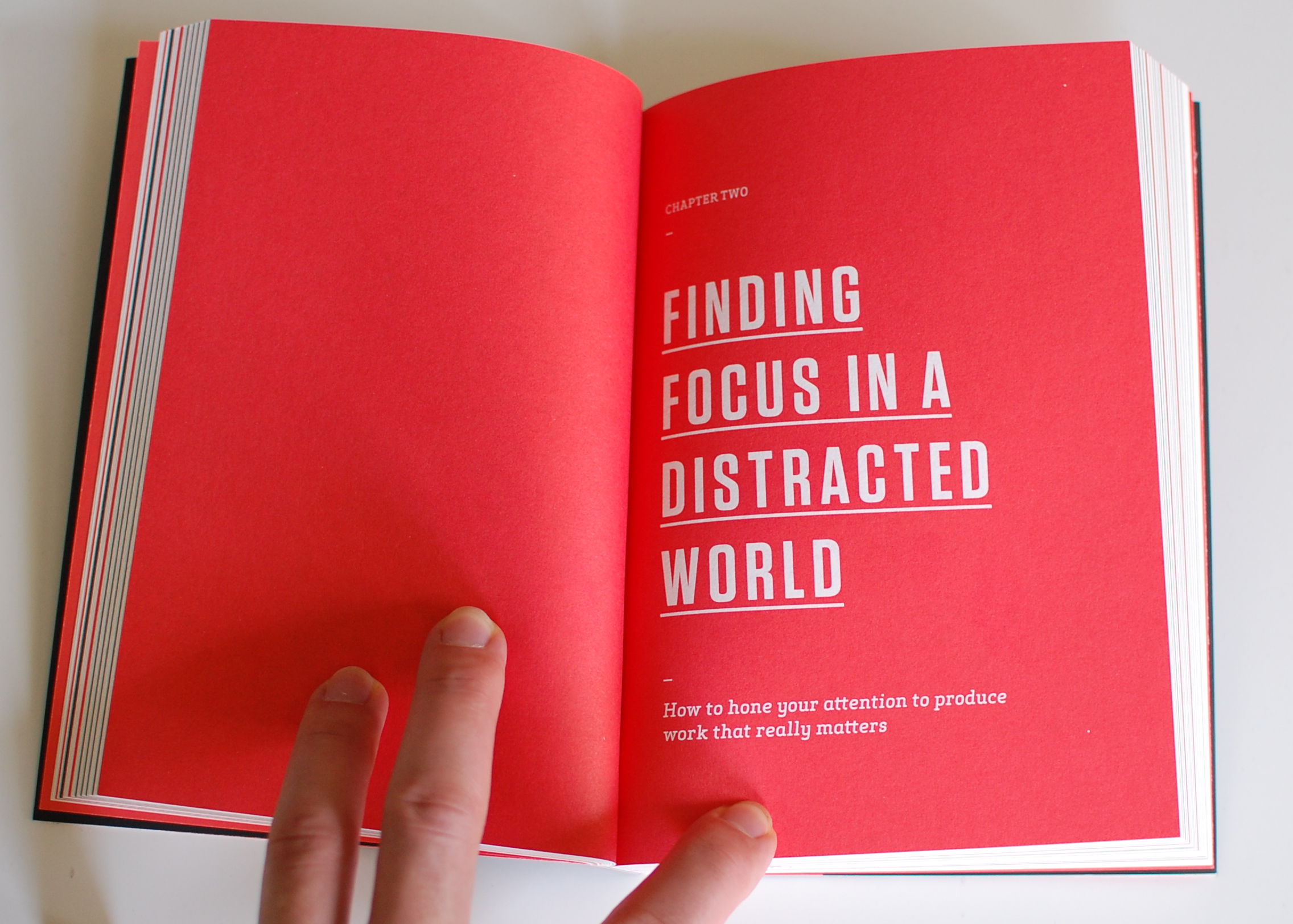 There are additional nice quotes on double pages (white on black):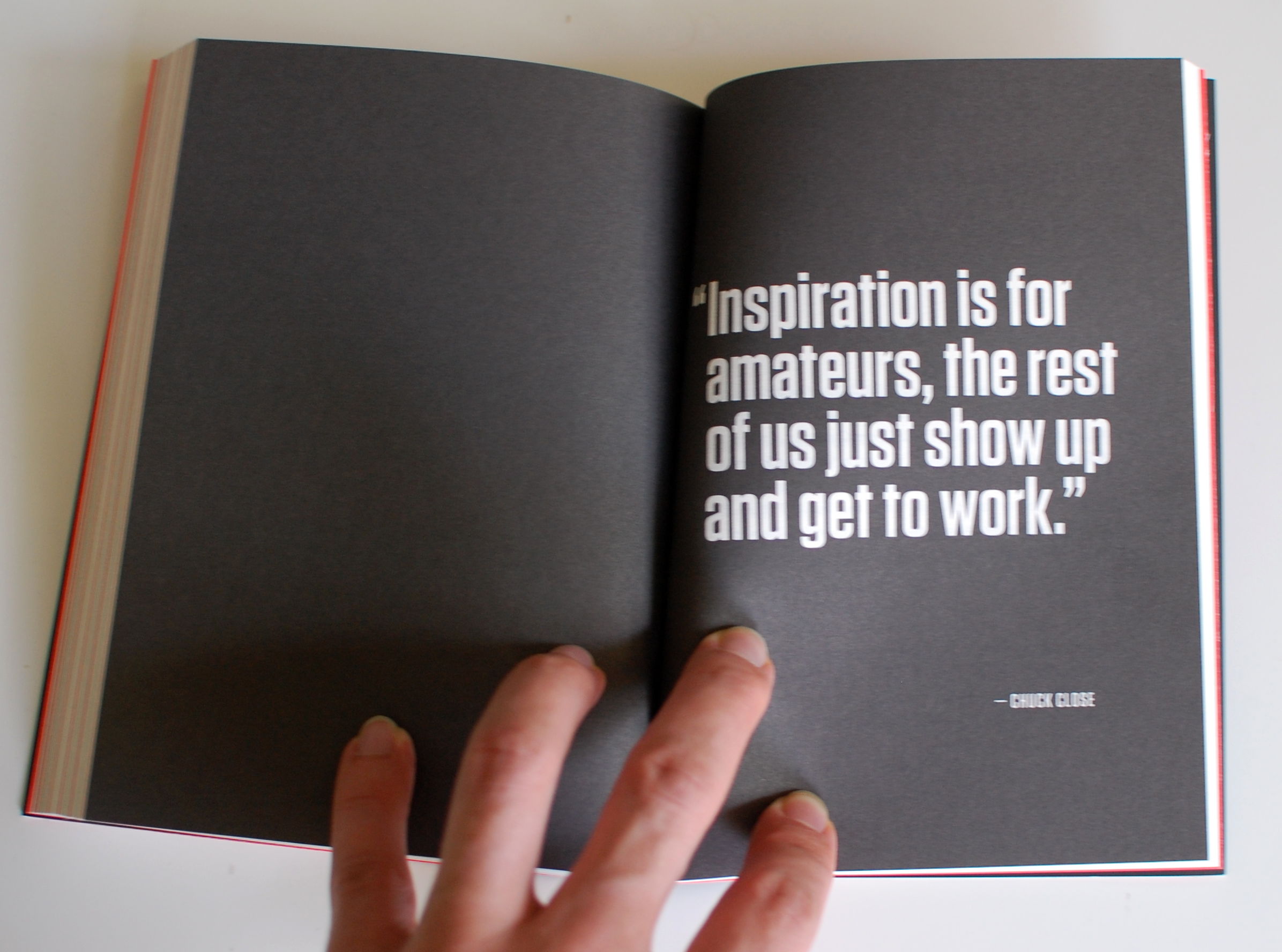 I especially liked this quote:
Creativity is not a talent. It is a way of operating.
— John Cleese, Manage your day-to-day, p. 210/211
Every section ends with information about the author, interesting links and available books.
I had a look at: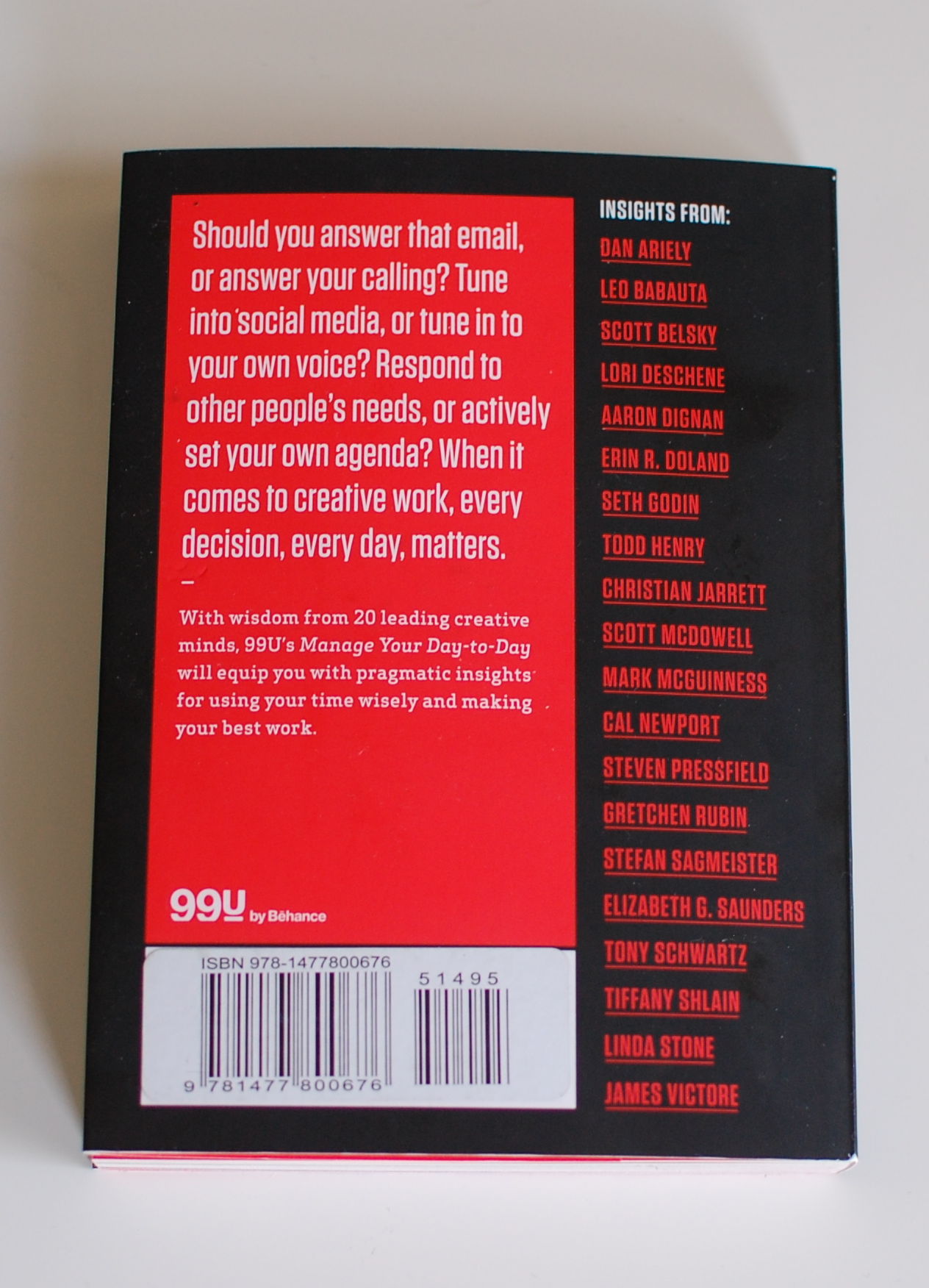 Consider buying your copy at a local bookshop!
---
If you have any questions, suggestions, thoughts and comments please feel free to email me.
---
License of this blog post:


This work is licensed under a Creative Commons Attribution-ShareAlike 4.0 International License.
---